Our services are adapted to you... not the other way around!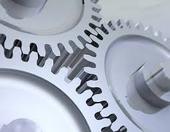 Alternative Resiliency Services Corp is a one-stop resource but not "one size fits all". ARSC provides a wide level of advice, guidance, planning and support for Business Continuity, Disaster Recovery, Crisis Management, Emergency Response, and Organizational/Personal Safety and Preparedness Programs.

Whether you already have a program and are seeking external non-partisan perspective, need to build a program, want your program managed or independently validated or tested, or have a special situation to address... ARSC can meet your need.

---
---
Bespoke Consulting


For large, complex or high-risk organizations, ARSC can deliver customized project work to meet your unique needs, going as deep as you direct where you direct. ARSC will provide executive-level support and partnership at a cost below the major firms.

Typical projects can include:

Data Center or Business Location risk and resiliency review
Assessment, investigation, due diligence
Analysis and requirements synthesis
Strategy development
Planning, implementation and roll out
Program development
Special projects such as pandemic planning, business-impacting events such as Olympics or other high-profile situations, or confidential preparedness
Interactive high-touch training and awareness campaigns


Managed Services


For organizations that cannot or do not wish to make large investments or do not need a comprehensive end-to-end program, ARSC offers a standard basic program. ARSC will provide a basic framework for planning and provide the templates for you to develop your own plans. This will provide a baseline level of preparedness and ability to respond. Unlike "free" do-it-yourself downloads from the Internet,

ARSC will also provide:

Instructions and kickoff training to get you started
Email support
Review for quality
Repository for your own critical documents, information and Internet links so they will be available when your systems fail
Annual attestation that your plan is current and operational, which can give key customers, counter-parties, partners, insurance carriers, banks or investors comfort that your organization is a low risk to do business with


Educational Services


ARSC can also provide education and training to your organization. This can help your team rapidly get a grasp of the concepts behind Resiliency or engage Executives on a topic they do not normally deal with. This can be valuable leadership development for Executives who want their team to be able to deal with ambiguous changing circumstances, make decisions under pressure with little information, and practice thinking "two moves ahead". Work session can also provide supplemental expertise to existing Business Continuity staff or help kick-start a program if your staff does not know where to begin.

You will get access to a vast experience of successes, lessons learned and leading practices. Example events can include:

Executive off-sites
Leadership meetings
Add-on to business reviews
Corporate events


Facilitated Exercises


Dwight Eisenhower said, "Plans are nothing,

planning

is everything". At ARSC, we say, "Planning is nothing without

practice

!" With over 60 exercises in the US, Canada and Europe -

including actual "business-closure" drills

- ARSC has unparalleled experience in this field. We can design, plan, produce and facilitate high- or low-impact exercises –

to your specifications

– that can help you provide a valuable practice opportunity to stretch your executives, managers or staff, and gain confidence in your organization's resiliency.

Exercises can consist of:

Interactive Plan Reviews to ensure that plans are integrated and managers are familiar
High-energy Table Top "practice on paper" where your team can react to a realistic scenario and play out their responses
Functional Simulation of an emergency event where your team or staff execute the plan in parallel to "business as usual"
Full Emergency Mock Events, where your business is temporarily stressed - in a safe and structured manner - forcing your team to activate the plan and run in 'contingency mode', demonstrating ultimate confidence in the plan